TUMORS SHRUNK. GRATITUDE GREW.
Tumors shrunk. Gratitude grew.
Something seems to be doing the trick.
5:00 AM wake up time two days in a row. First day it was for a TV commercial shoot we are producing for Health New England. The location was at a lake house in Sturbridge, MA owned by a Health New England employee. 18 people on set, 12 hour shoot day for a 30 second TV spot. If someone is not in the business it is hard to imagine the amount of work that goes into one of these productions. It's not just about being creative, it's about being efficient as well. Every minute counts and you have to plan accordingly and try to account for every last detail. This process usually stresses the shit out me. But Missy took the reigns as Producer on this one and kicked ass. Her handling the knitty gritty of the Pre-Production allowed me to be in a good state of mind once the shoot day came around. And that was very important because directly after this shoot day, I had my much anticipated CT scan in Boston the next day. Two very long, very important days. Keeping my mind and body in a good place was key.
Getting some boat b-roll in Sturbridge.
The shoot went well and the owner of the house was nice enough to let us stay at the location for the night to make our trip to Boston in the morning a little easier. I could barely sleep through the night though. I've been patiently waiting for this day for a while. Scan day. 
I would always tell my brother not to give the scans too much power by getting really happy when they are good, or getting down when they are bad. While I am writing this I'm remembering driving over to Boston with him on what would end up being his last scan day. He wanted to drive because he just got a new car but unfortunately I ended up puking out of the window all over the side of it because I got car sick on the pike. He just laughed like it was business as usual. Didn't hit the brakes once. Once we got there I told him, like I always did, the scans don't really matter. Don't get emotionally invested too much one way or the other. Because if you are affected that much by scan results, a bad scan could wreak havoc on your mind. And Brandon's tumor scans, like mine, usually got worse every time. And here I am, clearly anticipating the results of this one for me.
Why? Well, as I said in the last blog, I feel progress. I know my body at this point and am pretty sure that this is going in the right direction. But it would feel good to get someone in a white coat confirming my suspicions. I made a decision to beat this and any positive reinforcement would add even more fuel to the fire. I also want to show everyone that is supporting me in the process that everything they are doing is helping. So I don't need it, but I really did want a positive scan result this time.
And that is exactly what happened my friends. For the first time since my diagnosis 12 months ago (almost exactly) THE TUMORS IN MY LUNGS SHRUNK. And pretty significantly, around 30% or so (they still take up roughly the size of two tennis balls). Sorry Bran, I know I'm going against my own advice but I have to celebrate this one a little bit. This is a small but important victory in what I know will be a long war. It signals a couple of things. One, it means that this medication I'm on is probably the right one for me at this point in time (Piqray + Fulvestrant) which was just approved by the FDA on May 26th, 2019, a mere 2.5 weeks before Brandon died and when my health was on a downward spiral. The drug combo targets a specific mutated gene in some breast cancers (PIK3CA) and in the clinical trials it nearly doubled the PFS (progression-free survival) rate in patients. The numbers still scare you (only 11 months vs 6 month extension) but still, we are in the game of buying time at this point so that is a good result. Kudos to the my oncologist Dr. Freedman at Dana Farber for having her finger on the pulse and getting me this combo weeks after it came to market.
After digging into the details of the clinical trial, it looks like the ORR (Overall Response Rate) time frame was up to 36 months to get results like mine. At least that is how I am reading it! If in fact I am not completely messing that up that is great news for our fight. That means that not only am I doing good, my results so far could be better than some patients in the trial. Now, to be fair, the trial mainly consisted of women with an average age of 62. And there was only one dude in the trial and I doubt he was under 40. So, being nearly 30 years younger probably has some advantages to begin with. But nevertheless I'm progressing at a good clip. Dr. Parmar, the doctor from Integrative Health clinic in Canada where I received treatment, said he believes that the hyperthermia treatment alone could amplify the effects of the medication by at least two fold. And then take all the other things I am doing with my naturopathic doctors into consideration…the vegetable juicing, taking mushroom supplements like Turkey Tail and Chaga, the Vitamin C and Alpha Lipoic acid blood infusions, the Mistletoe injections, and all the other strategic things I'm doing to boost my natural immune system…it all seems to be working to enhance the drug's efficacy.
Lastly, and most importantly, the love and support I've received over the past three months has been the driver for all of this. ALL of it. I wouldn't have been nearly as gung-ho to beat this without it. I've experienced something that many people may not. And believe it or not, I consider myself truly blessed and lucky to have been put in this position. I put the bat signal out there and my family, friends and the community of Western Mass came flying in. Over 500 people reached out with either donations, letters from the heart, food or suggestions regarding care. It had a huge effect on my mental state. And the more I research, the more I've come to understand how big of a role the mind plays in all of this. Take the placebo effect for instance. Most drugs that end up coming to market only beat the placebo by a margin. People taking fake pills, thinking they are real, a lot of times end up feeling better! So imagine the power of 500 people, in some way or another, telling you that you are loved. That you are meant to be here. That you are going to win. Imagine what that does to someone. I'll tell you what it does. It ends up turning into gratitude. And this type of gratitude feels like the most powerful antioxidant being pumped into my veins.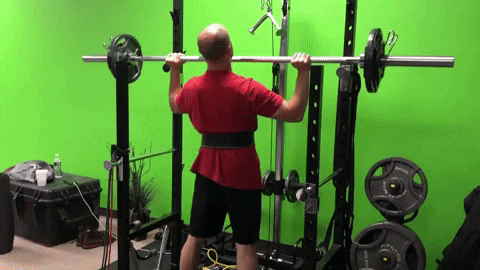 Slowly but surely building back some muscle.
I have been concentrating on me and my family the past few months while I desperately try to better my health so we are a little behind with letting people know just how much they are helping us get through this. There are countless people (other than close family) that selflessly gave either time or money, like Gerry Pastor and Jane Porterfield from Educational Playcare (one of my early commercial clients) who upon hearing about my diagnosis instantly gave a very generous donation. Or my close friends for giving their hard earned money out of their paychecks every month to support my fight. Or the Sarage family (childhood friends), that gave a tremendous amount of time to caring for my brother in his last days as well as sending extremely generous donations.
Even the media got involved, starting with the people at BusinessWest for sharing my story. WWLP, Western Mass News and Bax & O'Brien even talked about it. 
In addition, the great-hearted Jill Monson, from the American Cancer Society, named me the Real Men Wear Pink 2019 Honored Man.
And of course we just finished the "Chris Thibault Car Wash" put on by Mercedes Benz of Springfield. 
VIEW PHOTOS, VIDEOS AND DETAILS ABOUT CAR WASH FUNDRAISER HERE
Peter and Michelle Wirth (owners of Mercedes Benz of Springfield) are very special people. Long before I made my diagnosis public, these two were constantly asking me how I was feeling and what they could do to help. "Can we drive you to treatment?" "Watch the kids?" etc. So when they heard I wrote a blog post asking for help from the community, they sprung into action. They first teamed up with Longmeadow Country Club and did a fundraising tournament in my name. That would've been it for most people. But not Peter and Michelle! So they then put on a two day Car Wash Fundraiser for us as well!
Also this week there is a Lobsterfest fundraiser at the Big E put on by Krista Sapelli (among others) for us and also the Thibault Strong Foundation Golf Tournament put on by Brandon's best friends. 
All of the support is giving us the fuel to win, and I am determined to do just that. Thank you.