Mission: Metastatic Miracles
Mission: Metastatic Miracles
Going beyond the treatments on a spiritual quest of my own.
As we set out for Canada we were overwhelmed with gratitude for the love and support that was being flooded our way. I can't tell you how many people have told us that we are in their prayers. We appreciate and accept each and every prayer,  no matter who it is you are praying to. So keep the good energy flowing our way… I assure you, we feel it deeply.
Speaking of praying, I was starting to feel like I needed to start doing a little more of that. And that doesn't have to be the same way I prayed for the 9 years I went to catholic school.
Times are changing, and so is the way people pray, and that's ok.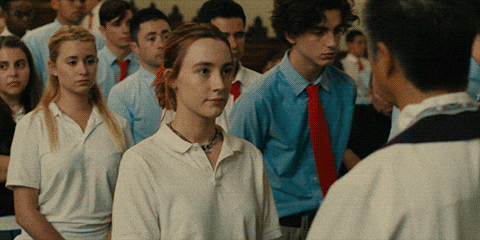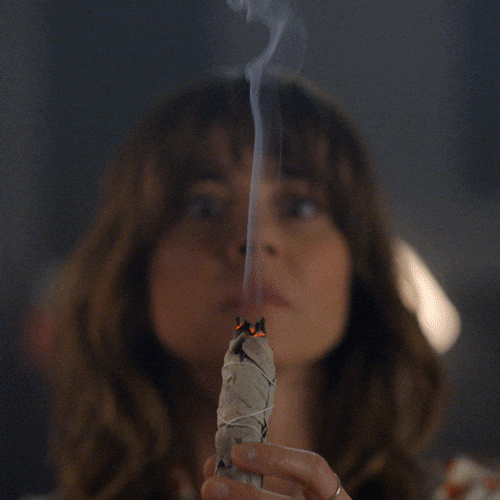 I fully believe that our thoughts have a huge impact on how our life will continue to pan out. If we want to make real changes, we need to be ALL in. And that means  believing in what we're doing so that we'll be able to continue to be excited, encouraged and empowered to keep going.  Chris and I know damn well that worry, fear, stress and doubt will bring nothing to this fight of ours. Those emotions are allowed to pay us a visit of course, but it is our strength, perseverance and the knowing that we have the power to help him beyond one prescribed medication at a time that will keep us thriving.  It's what keeps us ready to not just attack each day, but to be grateful and present during every minute of them. Well, maybe not every minute,  but as many as possible. Let's be real, shit happens. We're human.
I took with me to Fort Langley a very clear intention to strengthen my ability to connect to both the beauty and power that is bigger than us, and that is within us. I had a goal to get a good amount of meditating in during our trip and I did a pretty good job! Now when I tell Chris I am going to "wash my brain" he knows that means I'm off to meditate for a bit. For me, I'm finding prayer in that time.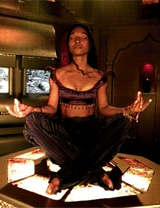 I have lots to share about life with a husband living with stage 4 cancer, the 3 kiddos, working alongside my warrior husband and business partner. The good, the bad and the beauty (see what I did there?). But for now, I wanted to write about my experiences in Canada, outside of the medical clinic and straight down Gasoline Alley.
It's surreal and serendipitous that I sit here in Canada writing about our journey in an area named, of all things, "Gasoline Alley". For years that name represented an area back home where Chris was exposed to a carcinogenic chemical that could potentially have had an effect on causing his illness to begin with. But from here on out, that name will no longer possess a negative connotation. It will represent a magical place of physical and spiritual healing, a place of hope, relief, and (God willing) miracles.
When searching online for places to stay in and around the town of Fort Langley in Brittish Columbia, Canada, (where would receive treatment at the Integrative Health Clinic) I came across a picture of a street filled with cute little shops. There was one sign under a large archway with the name "Gasoline Alley" on it. I knew right away that I would need to venture through that walkway to see what was on the other side. Whether or not it actually contained any stores or places of interest to me would be a bonus, that sign was a "sign" enough that we were exactly where we were supposed to be. Little did I know that I would visit there every day for the duration of our trip.
On Monday, once Chris was all settled in and treatment was underway, I set off to explore. What I found when I turned down Gasoline Alley was a beautiful walkway lined with picnic tables, flowers, a wall filled with colorful murals, and just a few shops: "TAP Spirit", "Republica Coffee Roasters" and "Wild Moon and Star". I didn't even notice Wild Moon and Star tucked away at the end of the Alley until last night.
I poked into TAP Spirit first (I love my coffee, but this store was pulling me in like a magnet). I walked in with an open heart, an open mind and a willingness to learn about whatever they may had to offer. I made an immediate decision to walk right up to the lovely woman behind the desk and introduce myself. Being in an unfamiliar place, I very well could have listened to the voice of self doubt thinking that I'm standing out like a sore thumb, wandering around aimlessly. I could just mozy around and leave with unfulfilled curiosity. Or, I could present myself to the present moment and give myself the gift of an experience… or two weeks of experiences as it turned out to be in this case!
I introduced myself to the woman behind the counter, who I now know is named Lauren. I love Lauren. I explained that I was here from the states with my husband who was receiving treatment right around the corner at the Integrative Health Clinic. She was warm and welcoming and the vibes were just as beautiful as the location itself. The store has high ceilings, exposed wood, and a tall waterfall structure that resembles an old tree with moss and rock. It's filled with gongs, sound healing bowls, brass elephants and buddhas. Books on reiki and chakras… and then I noticed a woman had come into the store and Lauren directed her my way. It was Tonya. She had awesome energy and we had a nice little chat. By the end of our trip, I had two Reiki sessions with Tonya under my belt, although I still got to enjoy many more doses of Tonya's energy since I became a regular visitor of the new TAP store and just kept coming back for more.
The first session started off by her talking a little bit about universal energy and its healing capabilities. She also talked about past life energy and things that we may carry with us for lifetimes. She said I am, and have always been, a warrior doing good work and have always known my purpose. She said a grandmother energy assures her that Chris and I are both exactly where we need to be at this moment in time and that she was feeling that they are helping Chris heal here.
So then she moved towards the physical part of the session… she described benefits of Reiki as releasing blockages, clearing energy and grounding myself. She stopped talking and held her hands out with her palms facing my feet saying that she felt drawn to the energy in my feet. She made a motion as if to pull the energy out of my foot and swept it away behind her and my feet got SO tingly. She said "I feel it already". I'm like, "Me too!". Call me crazy, call her crazy, call it placebo, call it universal energy, call it whatever you want to… I felt that shit.
Then I hopped on the bed and lay on my back. She proceeded to focus energy all around my body. I felt sensations at times, other times not. I allowed myself to get into a relaxed and meditative state so I could soak it in. I mean, If I was to get anything out of it, I was going to have to put my all into it.  At one point she was at my feet and I felt something in my stomach, it literally felt like a small baby's foot, like when I was pregnant poking me from the inside out.
And then it moved from the side of my stomach up towards the middle of my belly. I made no mention of it or no physical responses as to touch the are or anything. A few moments later she moved her position and put her hands right over the spot where I felt that sensation. She stayed focused there for a while. At the end of the session, she said there were two releases. One when I had a visible leg spasm from the energy-releasing through my feet, and she said another one happened right at mid-belly where I felt that "baby foot" lol.
So overall it was a pleasant, relaxing and mentally refreshing experience. She threw in some more past life tidbits and said that Chris and I are meant to be and we have always been together lifetime after lifetime. That is the shit that can steer Chris away. He said that Reiki and connecting to energy is one thing… but "claiming to tap into other dimensions" is where he starts to feel like someone is taking advantage and bullshitting him. But he didn't let that keep him from coming to see her himself. We went back together and she was willing to allow us to film so we brought along the camera and made a little cut from our session.
This time she shared a bit more of her history and about Reiki and its origins, she spoke about the work I am doing and how I am doing it for Chris as his partner… we got pretty deep and may have cried a little. And then she gave both Chris and I Reiki sessions. Unfortunately the camera died by the time it was Chris's turn to have a session so I have no visuals of that. I should've at least taken an iPhone pic. Damn it. 
I can say that I got a LOT out of the session that day. I had been meditating all week and really just connected with her and was able to feel the energy from her deeply. It was relaxing, rejuvenating and powerful. When I opened my eyes she was wiping tears and said how powerful it was and that I did awesome. Why thank you Tonya, I felt I did a good job too.
I can't say Chris had the same response, but he said he was relaxed and enjoyed it. He said he'd rather a massage. Sorry babe, this is more of a deep, partnered and energy-driven meditation in my opinion. I get it though… I mean, he's on the table and her hands are over him so all he could think of was what a waste it was that those hands weren't rubbing him down. That's not what this is Christopher, but lord knows you deserve a massage.
One day, as I stood outside of TAP, I noticed a store nestled in the back corner of Gasoline Alley. I was with Tonya and she said that I really should go in there whenever I got a chance. It was closed at the time. So, today as I left Chris for treatment I decided that I would make it my priority. My plan was to grab a coffee, check out their store and sit with my laptop on one of the picnic tables. And I did just that.
The woman at Wild Moon and Star was just as welcoming as the others have been. I introduced myself and told her about our trip and how I got to know the folks next door at TAP and shared my interest in what they have to offer. I told her that I felt bad that I was able to come out and get these nice moments on these beautiful days while my husband was up there staring at the ceiling while getting his treatments.
The woman walked around and joined me on the other side of the counter, she put her hand in a bowl on the table beside us. It was a bowl of pink Rose Quartz crystals. She closed her eyes and carefully selected two crystals. She said that she wanted to gift them to me. But first, she wanted to cleanse them. She put them into a red chalice with Mediterranean sea salt, she said she "likes that energy of Mediterranean sea salt, and this will cleanse away anyone else's energy that may have touched them". She told me to hold them in my heart, to place them near me when I meditate and to set intentions for them. And then when I'm ready, to give one to Chris so that we are not apart. After she cleansed them she held them tight and to her heart and said that she was gifting them to me with light and love and healing energy. I thanked her and went outside to get writing.
I'd like to paint a picture for you. At this moment I am sitting at one of the picnic tables in Gasoline Alley, one directly across from the Wild Moon and Star. I'm accompanied by a couple of ants that really just don't want to leave my side. There are bird baths made out of silverware, jewelry, and stones. This particular store is draped in beautiful greenery and string lights. There are potted plants surrounding a beautiful tree (which they gave a name to, but I'll need a reminder of what her name is. I think it's Molly). The sun is shining on my back and the two Rose Quartz crystals are placed on my laptop. Tonya just popped out of TAP and waved and we spoke briefly about the beautiful weather. I have pretty much immersed myself right into their little world. It's a good day and I am feeling extremely blessed.
I know how crazy and silly some of this "woo-woo" stuff sounds. But people pray, heal and connect to something higher than themselves in so many ways. We're entitled to have different ways, and we owe it to ourselves to find which way suits YOU.
I have never really used the word "serendipity" until Tonya said it that first time I met her. I've been using it to describe this trip ever since. And last night, as Chris and I had our last dinner together in Canada, we were sitting dockside in Vancouver and the boat closest to me was named "Serendipity". What a way to end the trip! One last beautiful sign to breath in and be reminded that we're on the right path. And I believe that wholeheartedly.
Let the universe know what you are out to get and be open to learning your strengths, facing your weaknesses and surrendering to the signs (or god-winks). 
My Papa said that his advice to future generations was to "Work hard and accept all the luck you can." I would like to add to that, "Love hard and accept all the love you can." Because one thing I have felt more than ever over these last few weeks is LOVE. From our friends, family and the business community… to strangers in a whole new country! 
So. Much. LOVE. It's one thing to make friends on vacation, but to be welcomed with open arms (literally, there were lots of hugs) into a community…was overwhelming. Along with Tonya and Lauren, I want to thank Aiydin, Tully and the owner of the store Mona (amongst others) for the love and support. They let me know I am forever a part of their family, I am always welcome and always loved. Their good energy will remain in my heart.
I hope to continue seeking, and continue finding, more Gasoline Alleys.
Listen to Episode #2 of the Living Our Script Podcast below.