A little heat, a little "C" and a Mistletoe kiss in Canada.
A little heat, a little "C" and a Mistletoe kiss in Canada
Our first trip on the journey to heal. 🇨🇦
We decided to make the trip to Fort Langley in British Columbia, Canada for an intensive two-week integrative health treatment session. Why Canada? Well, our naturopathic doctor back home, Amy Rothenberg, ND of Naturopathic Health Care, highly recommended this clinic if we indeed wanted to take this step in our journey. As I said in my previous blog posts, I am on the 4th prescribed medical treatment for my cancer, 3 have failed so far. So we decided to take our own additional steps in an attempt to heal.
Integrative Health Clinic, Fort Langley, BC, Canada.
The first steps we chose, in a nutshell, were Loco Hyperthermia, Vitamin C and Mistletoe therapies. Our doctor is not only a colleague of Dr. Parmar, of the Fort Langley-based Integrative Health Clinic, she was a patient as well in her bout with cancer. Having a solid referral was very important to us as we ventured into this space. Knowing that we wanted to do this right away (a priority after my brother Brandon passed), we didn't want to put my life in the hands of just any doctor after researching some Yelp reviews. The time to thoroughly research every single option didn't exist, and a solid recommendation from someone we trusted was important, so we were willing to fly across the country (and into another one) to get our first adventure started. There were a few other options as well as people have started sharing resources and references, but for our first trip… we decided on going to Canada.
It is important to note that Amy did not flat out tell us that we needed to go and do these treatments, she was actually very cautionary. Mainly because of time and money. Put plainly, it's just expensive. The traveling is one thing, let alone the cost of the actual treatments that are not covered by insurance. Also taking the time away from work… it's a bit of a financial blow for sure. All of this to undergo procedures that have not really been tested on a mass scale like the medical drugs we are normally prescribed. So she was kind of hesitant to recommend doing something like this until I said:
"What if I told you, that time and money weren't an issue. That we can take off whenever and not go broke." Without hesitation, she said "Do it, absolutely."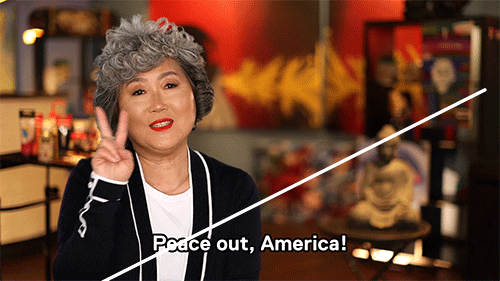 Now, time and money are always an issue. With my business, it usually is the case where I have a good amount of one or the other. Never really both. Now in my mid-thirties, I do have the wherewithal and business smarts to never truly hit rock bottom with either time or cash flow, but both are always on my mind. These two resources are finite in most of our lives.
The only reason I had the balls to even suggest to my doctor that time and money may not be an issue for this first round was the outpouring of love and support by our families, friends and the business community. It gave me the confidence to be able to partially shut down the business for the summer (outside of things already booked) and take an initial two week health excursion to Canada for treatments. The support has been truly remarkable and humbling. I've had many emotional days since the blog first posted. Me and Missy would look at each other in amazement as one good thing after another came in. Lots of tears. Good tears. But also a little bit of regret leaked in as I wondered what I could've done sooner, while my brother Brandon was alive.
My brother Brandon and his wife Brie (Breezy).
"Why the procrastination? Why did you wait? Just imagine what you could've done for him if you put your mind to it! The kid was having cold sweats every single night. Struggling to get through every day quietly. And you didn't do shit Chris!"
So every donation, every good vibe sent our way I do get hit with a little jab of guilt to the gut.
But that's ok, I'm not dwelling on it and the good feelings outweigh the bad in this situation. I just know that it's there. The good thing is that I am able to take that excess negative energy that hangs around and quickly turn it into rocket fuel for creating stuff. Like these posts. There is no "putting things on the back burner" now.
The actual traveling to Canada wasn't great. I just wasn't feeling good. My breathing was the worst it has ever been. I always tell Missy that I don't need a scan to tell me how the tumors are doing, I can feel it. The tumors in my lungs definitely grew over the past 3 weeks. I also was the lightest I have been since probably 8th or 9th grade. 141 pounds! At my healthy, working-out weight I was 185.  I lost damn near 45 pounds! My appetite was non-existent. Food just was not of interest to me. This all ramped up after Brandon passed, I probably lost a good 12 pounds over that period alone. Feeling this way and making the long trek to Vancouver was pretty rough. The Vancouver airport alone was impossibly long! The walk from the terminal to the baggage claim seemed never ending. And then of course you have the rental car situation, the drive to the hotel, etc. It was long and I was miserable for all of it. Zero smiles were cracked. Joy was discontinued until further notice. Poor Missy.
But we finally got there and the very next day I was in treatment at the clinic. Over the next 14 days I will have only two days off. In my mind I am counting the amount of times they have to stick a needle in me. I hate getting an IV.
A nurse successfully gets an IV in, first try. 
And I have to get one pretty much every day while I'm here. Side note on IV's and nurses… I've gotten so many of them at this point I can sense if there is going to be a problem the second a nurse walks into the room. There is a general rule I have, if the nurse is too chatty or looks younger than 26, 9 times out of 10 she (or he) will jab your arm and miss the vein and have to do it again in a different spot. Sometimes hurting pretty bad and leaving some bruises. 
Every once in a while, you get one that really messes up and starts pumping fluid in and doesn't realize it's not in a vein, and you get a golf ball sized balloon forming under your skin. Super fun. So I tend to like my nurses like my wine, aged and full bodied. Can't go wrong with an experienced, no nonsense nurse that can also cook a mean lasagna back home while watching 4 grandkids at the same time. The young and pretty nurses with less life experience, well quite frankly they scare me.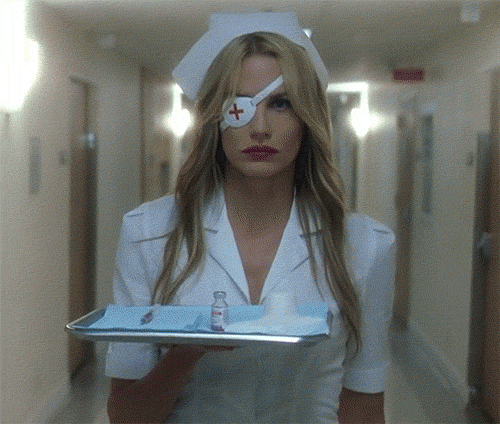 Dr. Parmar was cool. His attitude was great and he radiated positivity. He told me that he thinks doing these new treatments in conjunction with the drugs I am currently taking will have a 2-4x rate on effectiveness. Nobody is telling me that there is a cure for anything. There is just the possibility of making things work better. I'll take it. Dr. Parmar ended our initial meeting by asking me if he could give me a hug. Not something I usually do Doc, but we proceeded to hug it out. And there we were. Two grown men that were strangers just minutes ago, firmly holding each other for a solid 7 seconds of "I gotchu bro". I guess the rumor is true, Canadians are nice! 
We showed up for the first day of treatment with our little behind-the-scenes camera setup that I came up with for travel. Since this is a hybrid personal/filmmaking blog, I'll talk a little bit about gear in case anyone is interested. A little while ago I ended up purchasing a somewhat easy to use camera for behind-the-scenes type work on our productions. The idea would be that a production assistant or someone with little to moderate experience could pick up this camera and use it to shoot the crew setting up shots and things like that. iPhone is great but is limited in the fact that you can't hook up professional audio sources to it and there is only one focal length (for the most part). And DSLR's have fantastic image quality but hooking up audio and adding ND filters can be so cumbersome, among other things. So I found this newer prosumer camera from Panasonic that had pretty much everything I wanted in this type of camera without spending reality TV show type money. The CX350. About as turn-key as possible with pretty good image quality.
Zoom rocker for the 

ability to easily zoom in and out.

Built-in ND filters. A 

much needed tool when filming outside.

XLR inputs f

or attaching professional audio / wireless lavalier receivers.

Image stabilizer.

Knowing that this will be used mainly as a handheld camera by semi-pro or non-professionals, this was key to remove hand shake. Even with pros it is nice to have as an option.

1" Sensor

. Not a huge sensor but better than the ⅓" type sensors in this category of the past. 

10 bit, 4:2:2 color internally

. Pretty good!
Compared to the cameras we use for our clients, it doesn't come close in quality. But for behind-the-scenes, blogging, podcast type stuff, it's a good tool to have.
I also brought two Sennheiser wireless lavalier units with me so that me and Missy can both be mic'd up. The rig is a little larger than what I envisioned for a "BTS" setup, but it does the trick.
Back where we are staying, I also set up a little podcast studio. I brought two SM7B mics along with boom arms, and also our Zoom F4 recorder. The room is a little echoey, but it will do just fine for now. I didn't have any room to bring lighting gear, so I went to the local Home Depot here in Langley and grabbed a 1000w work light that was on-sale for around $40 to light the podcast for filming as it was a little dark in the room with natural light. Gotta be scrappy.
You can listen to our recently launched podcast below.
So the "crew" shows up on the first day of treatment. Unfortunately, Missy did not have any time to get familiar with the camera beforehand. The first time she picked it up was in the clinic room. So, naturally I had to be Technical and Creative Director on this shoot! We didn't really get much usable footage that day, but Missy managed to make a fun little edit out of it regardless.
First up, they pinched a little of my belly fat and injected a small dose of Mistletoe. I got hooked up to a Vitamin C infusion and then a round of local regional hyperthermia began. To over simplify it, and to explain it in a way that my brain understands it, all of these treatments are an attempt to give my immune system a jump start. For anyone with cancer, their immune system is not correctly taking care of the problem at hand or doesn't even recognize the cancer cells as a problem to begin with. Everything seemed to go ok. I didn't have any adverse reactions to the treatments.
Over the next 4 days I received the same type of treatments. Mistletoe and Vitamin C infusions alternate daily as I receive the local regional hyperthermia. Here's the kicker. I did start feeling a tad bit better! At least better than the week prior. I'd say 5%-7% better to put a conservative number on it. Also, I gained about 3-4 pounds. My appetite was slowly gaining momentum. And to top it off (this is very personal, but fuck it I'm putting everything else out there)…my libido seems to be making a 12th round comeback. Because I'll tell ya, I haven't been feeling like a stud in that category for quite some time.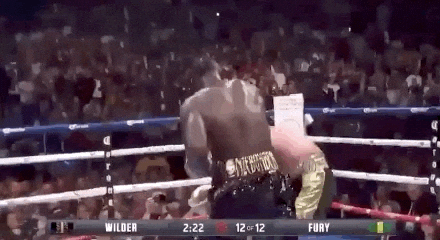 Libido back from the dead?
The million dollar question is…was this just because I have finally settled into our new temporary "home" and I am a little more relaxed now, feeling the rejuvenating effects of a short vacation? Is it because I know my kids are in great hands back home and we don't really have to worry about a thing? I also am on a fairly new prescription drug as well, Fulvestrant and Piqray…is that finally kicking in? Or are these new, funky, integrative treatments having a positive effect already?! Unfortunately, I will never know the answer. Quitting the treatment given to me by my oncologist just to test out these new approaches by themselves is not recommended by anyone, even the integrative, naturopathic, doctors. My mission should be to stay alive, not to prove that any one method works. But all of this stuff that I am doing, might be having some sort of a small effects. I'll just have to take it as a mini "win" for now.
Missy and I have been able to sit down and do creative stuff like these blog posts, the podcast and shoot some films. So even just having the time available to do that is amazing. Remember, my days are shorter now because I get tired quicker. Not working as much and having a break from the daily family responsibilities for a couple of weeks is huge. Being able to create like this is refreshing and I need to incorporate it into my life even back home. We'll figure it out. 
"Killing Time – The Writing on the Wall" – A short film I came up with while staring at the wall getting treatment.
In this trip I also have a full body hyperthermia treatment where they basically cook you like a turkey for 3 hours. Everyone is warning me that it is going to be rough. Not sugar coating it one bit. Seems maybe a little over exaggerated, we'll see! Well, besides the thermometer in the ass of course, that probably won't be pleasant.